I have been attending Gary Con (March) and NTRPG Con (June) since 2010, but this year I added one more - GameHole! I figured I'd be one of only a few old school dudes, so I worried about the demand for events I was running (three AS&SH games), but demand was good and I ended up having a great time. All of easily recognizable folks I normally see at GC and NTRPG were floating around, running games and it seemed very receptive to old school games and cheer. For example, I had 2-3 people in each of my three AS&SH games that were folks who said they wanted to try something new and ended up having a very good time.
Overall, it felt very "small con-ish" despite having like 2,000 attendees. Rooms were full, but not too noisy. Seemed like a solid, well-organized convention. They also arranged a bunch of really good food carts out front, so you weren't limited to food from the convention center's concession stand. Like I said, really good event, I thought. I would go next year for sure, but it falls at a horrible, horrible time for me at work. We'll see!
View of lobby area of floor one from the stairs - enter building from left, register, concession/PF/5E/vendors/board games on right, smaller old school game rooms upstairs.
Registration desk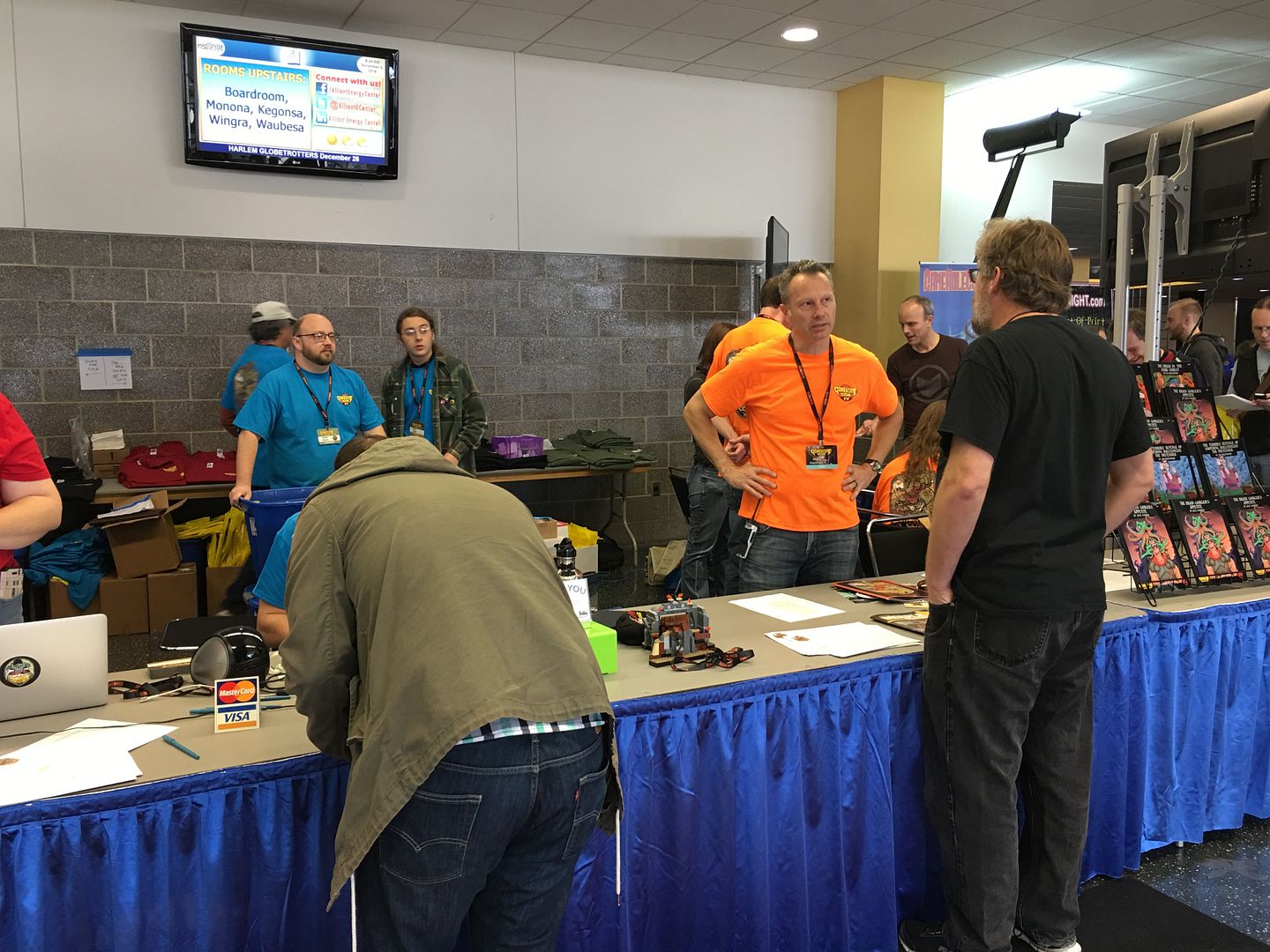 Matt Finch (Swords & Wizardry) and Jeff Talanian (Astonishing Swordsmen & Sorcerers of Hyperborea) Thursday morning near registration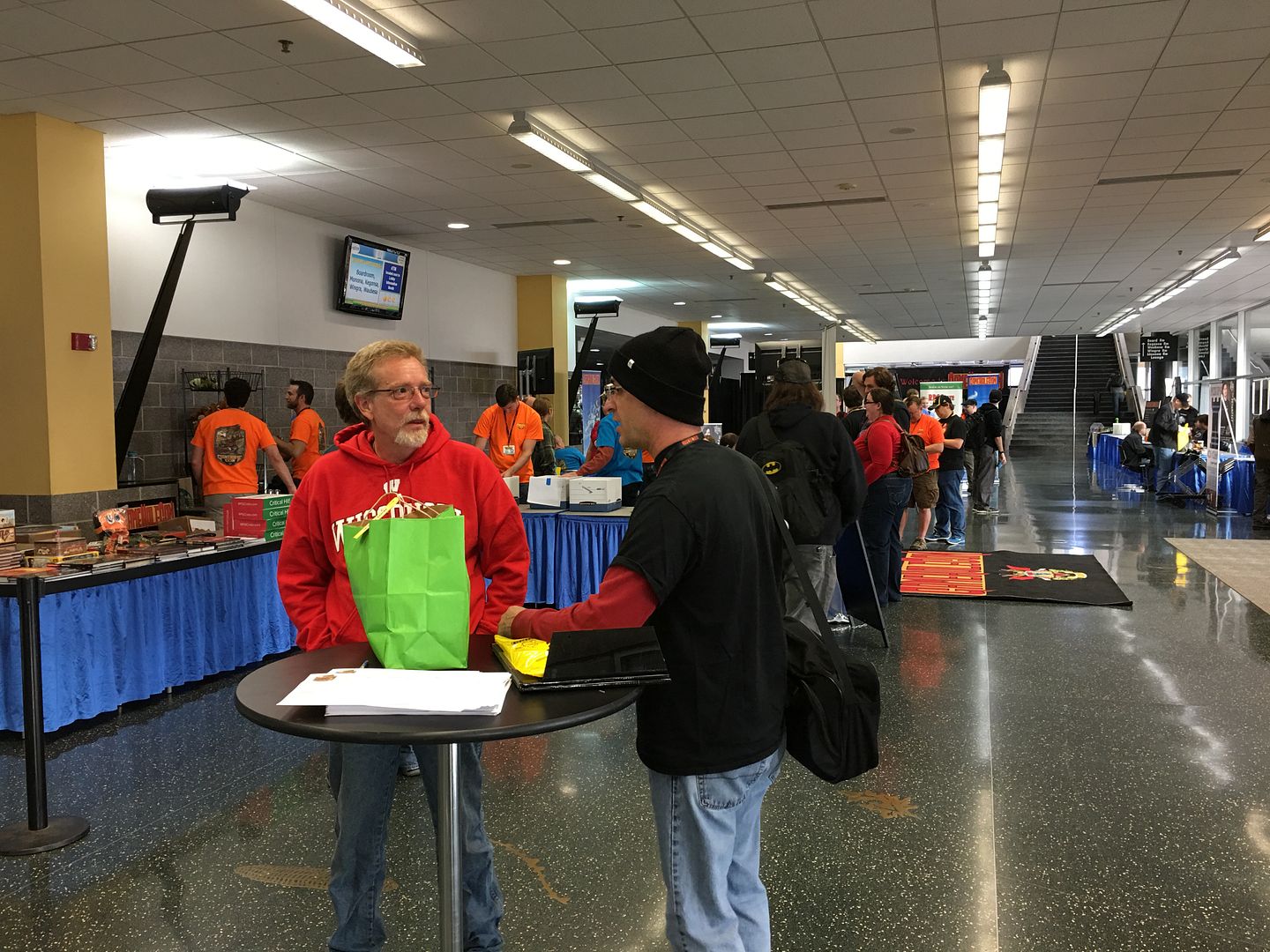 Greyhawk map near registration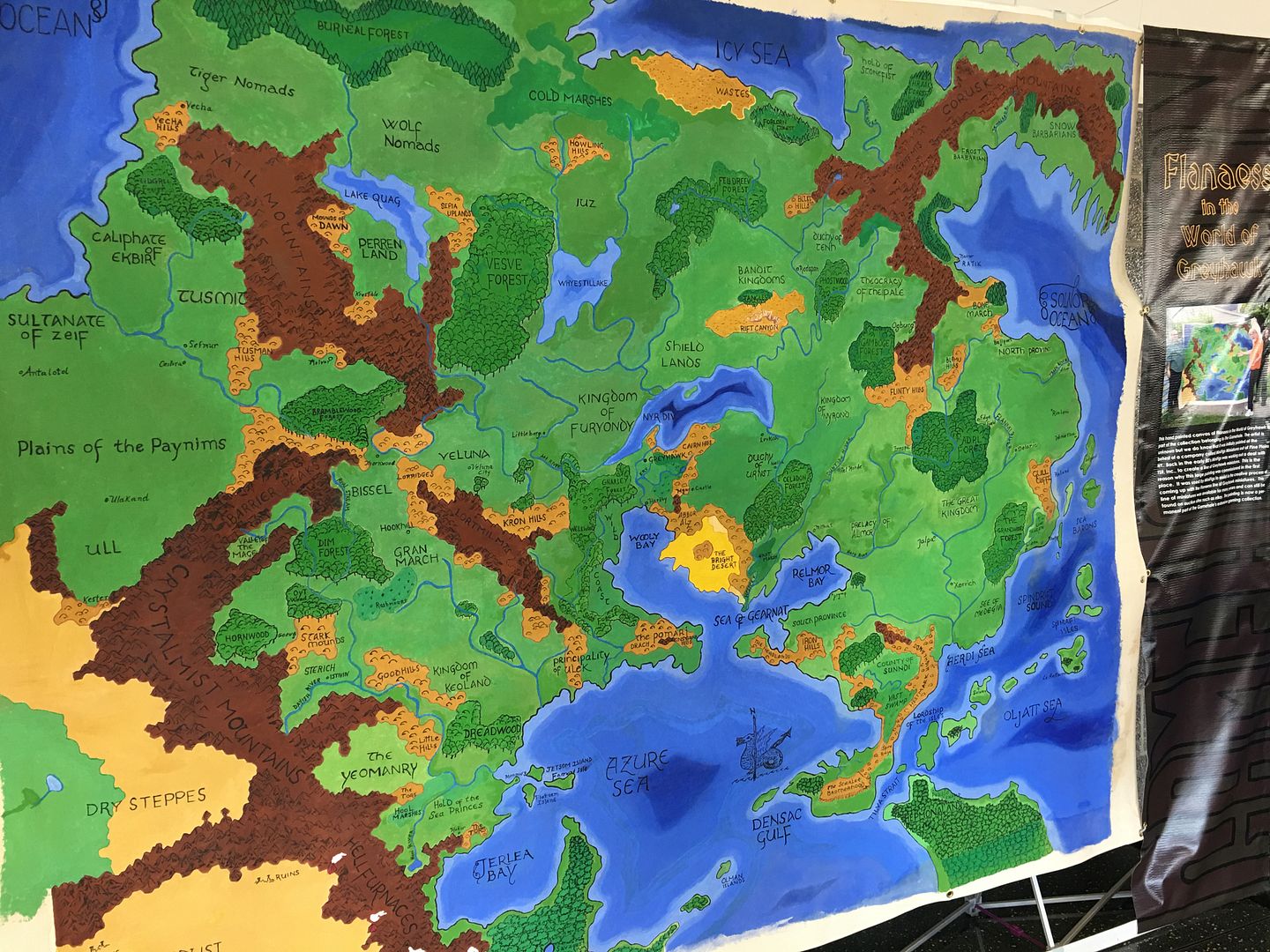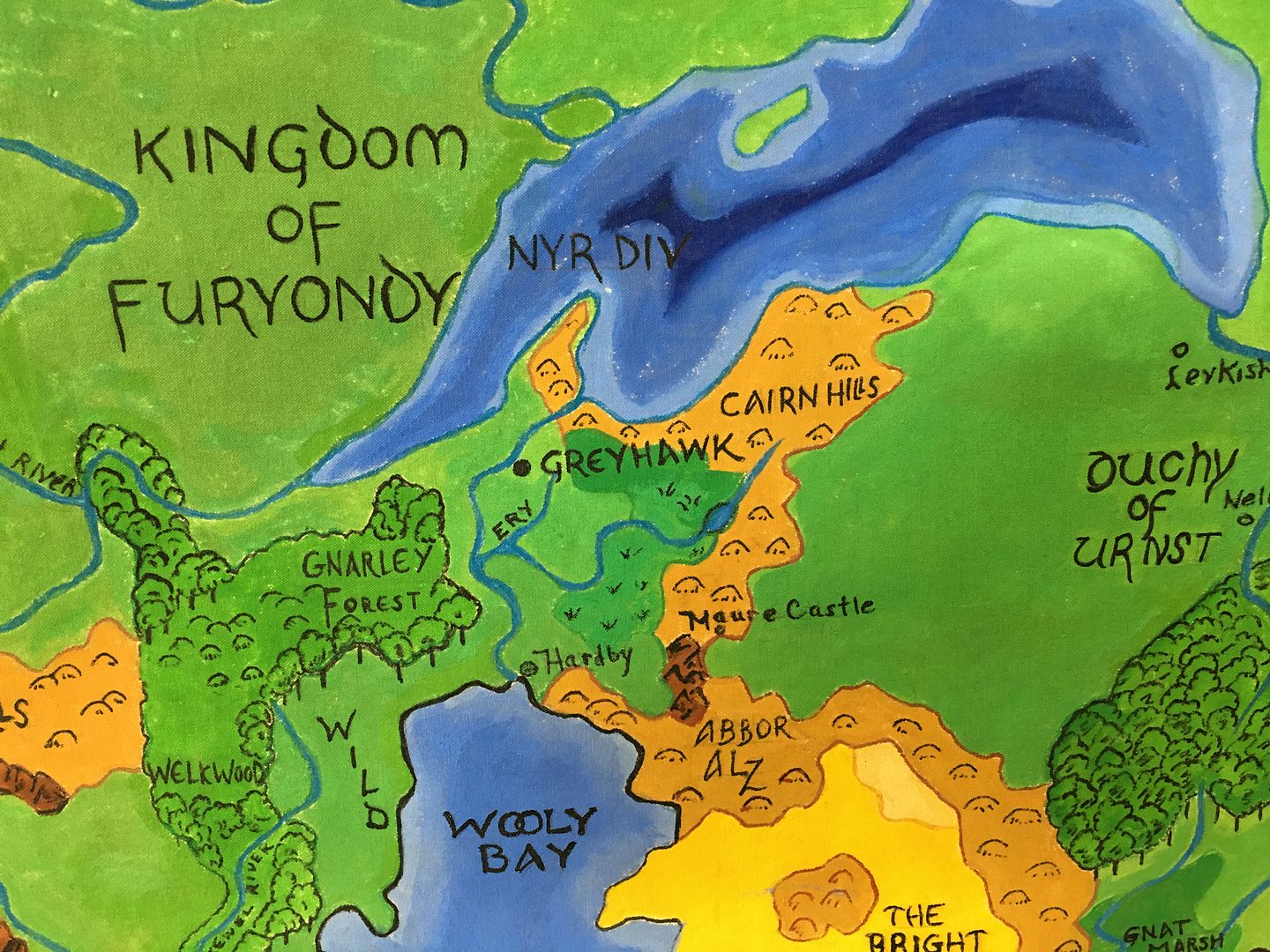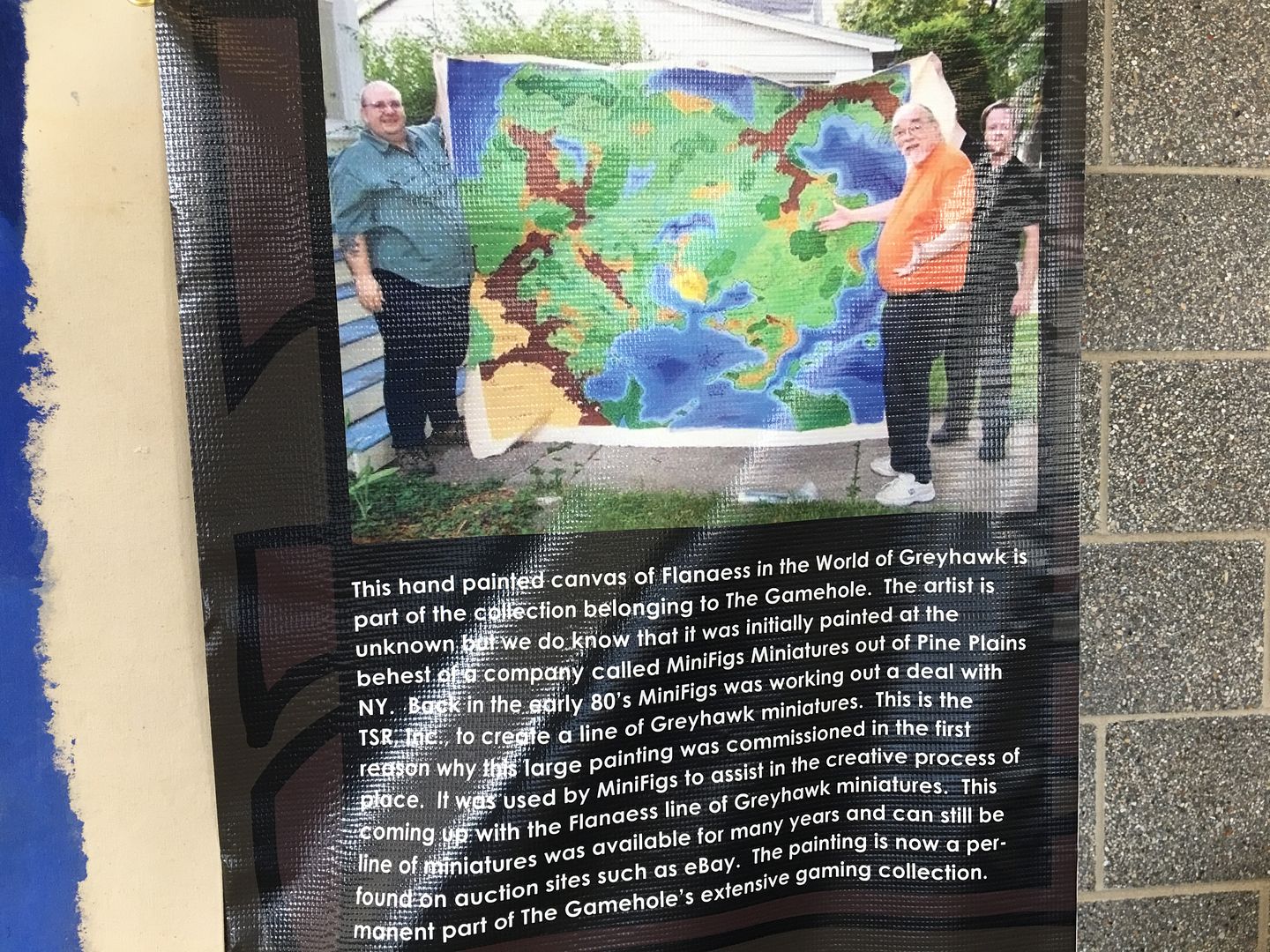 To the right of registration past this robot leads to the concession area were the vendor room, board game room, PF society and 5e rooms were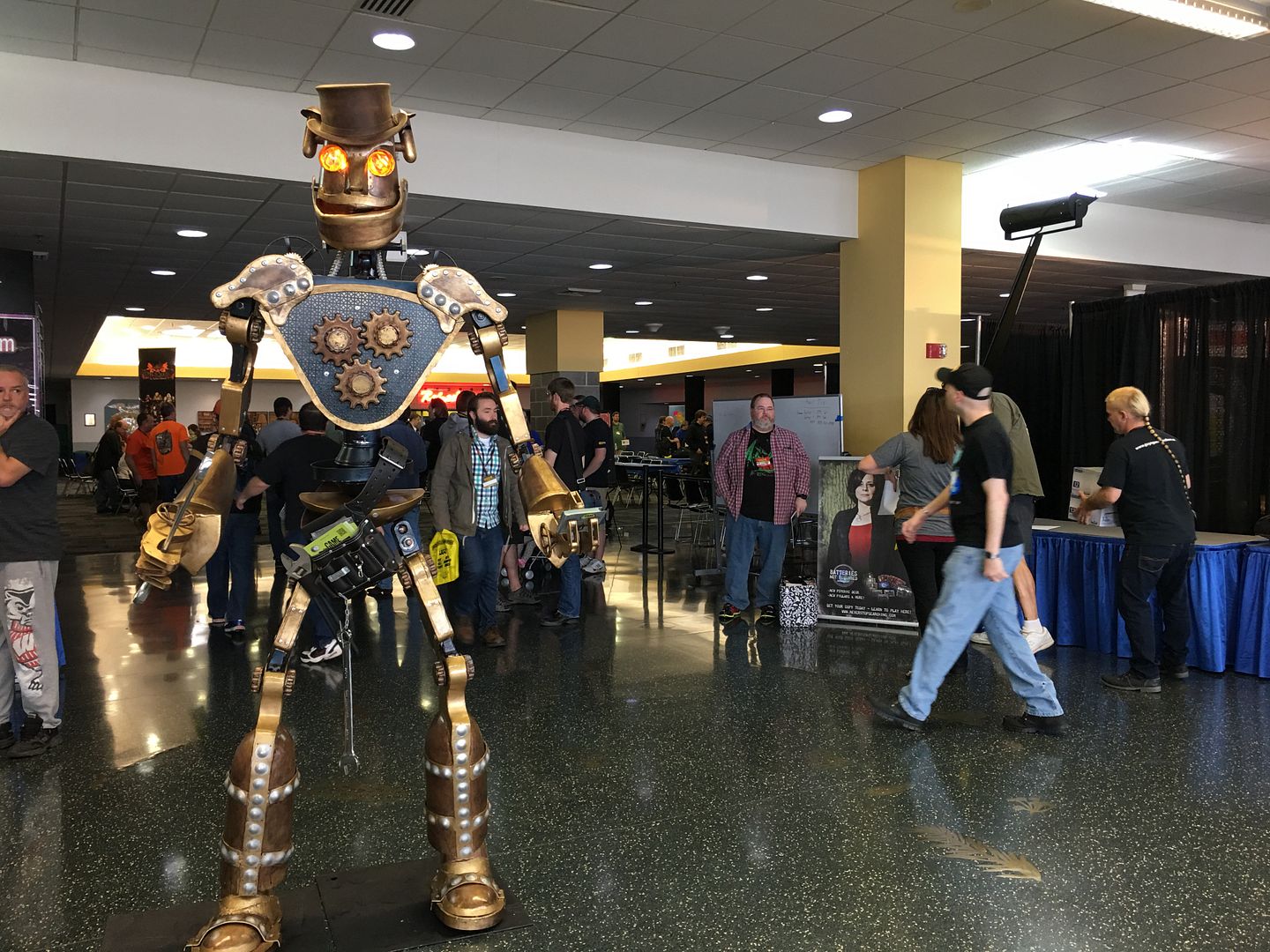 Featured table schedule (right past the robot thing, video streamed)
The setup for Stefan Pokorny's game
Concession area behind that robot, PF/5E to the left, vendors/board games right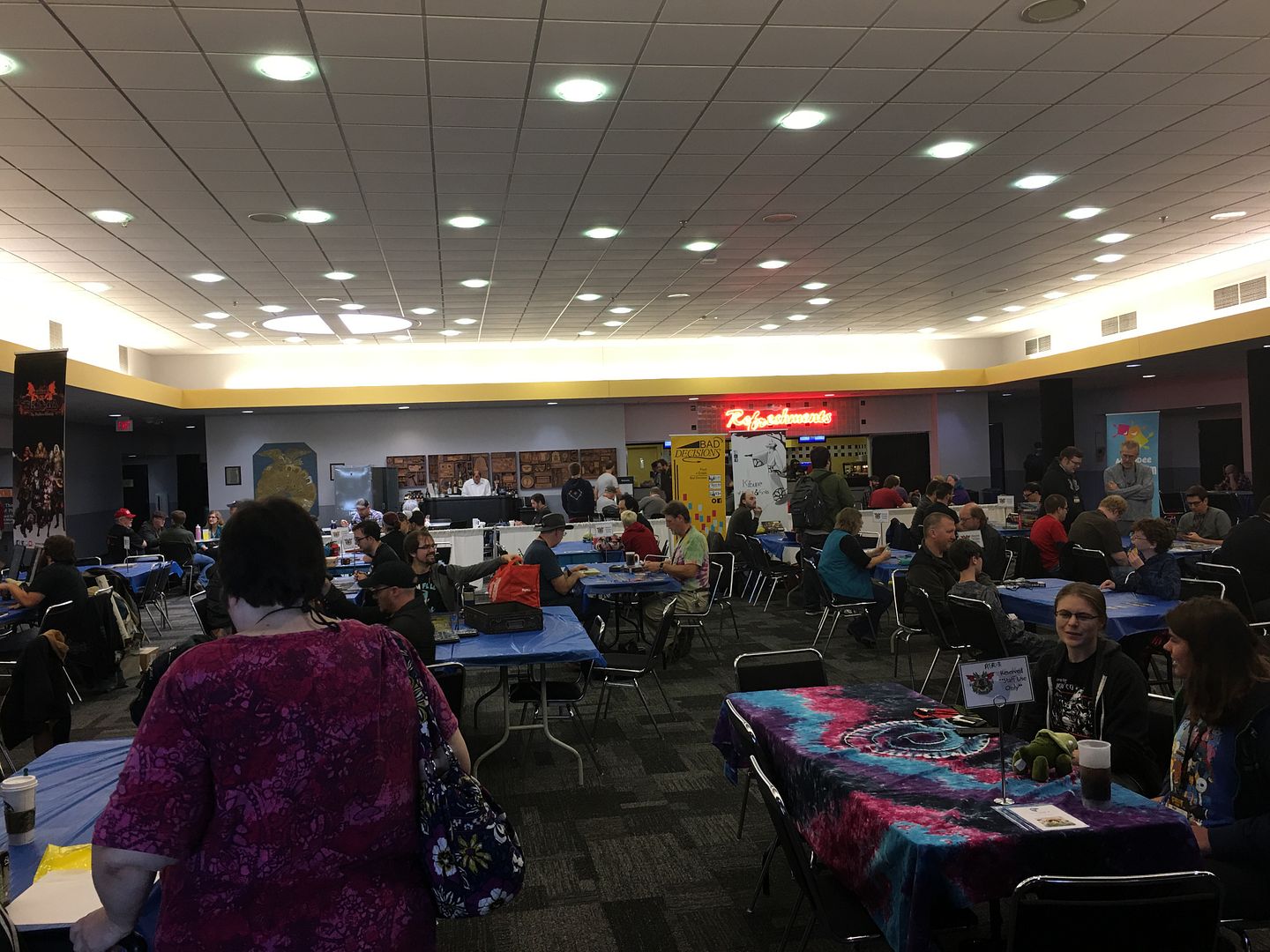 PF Society room (left of concession area on one)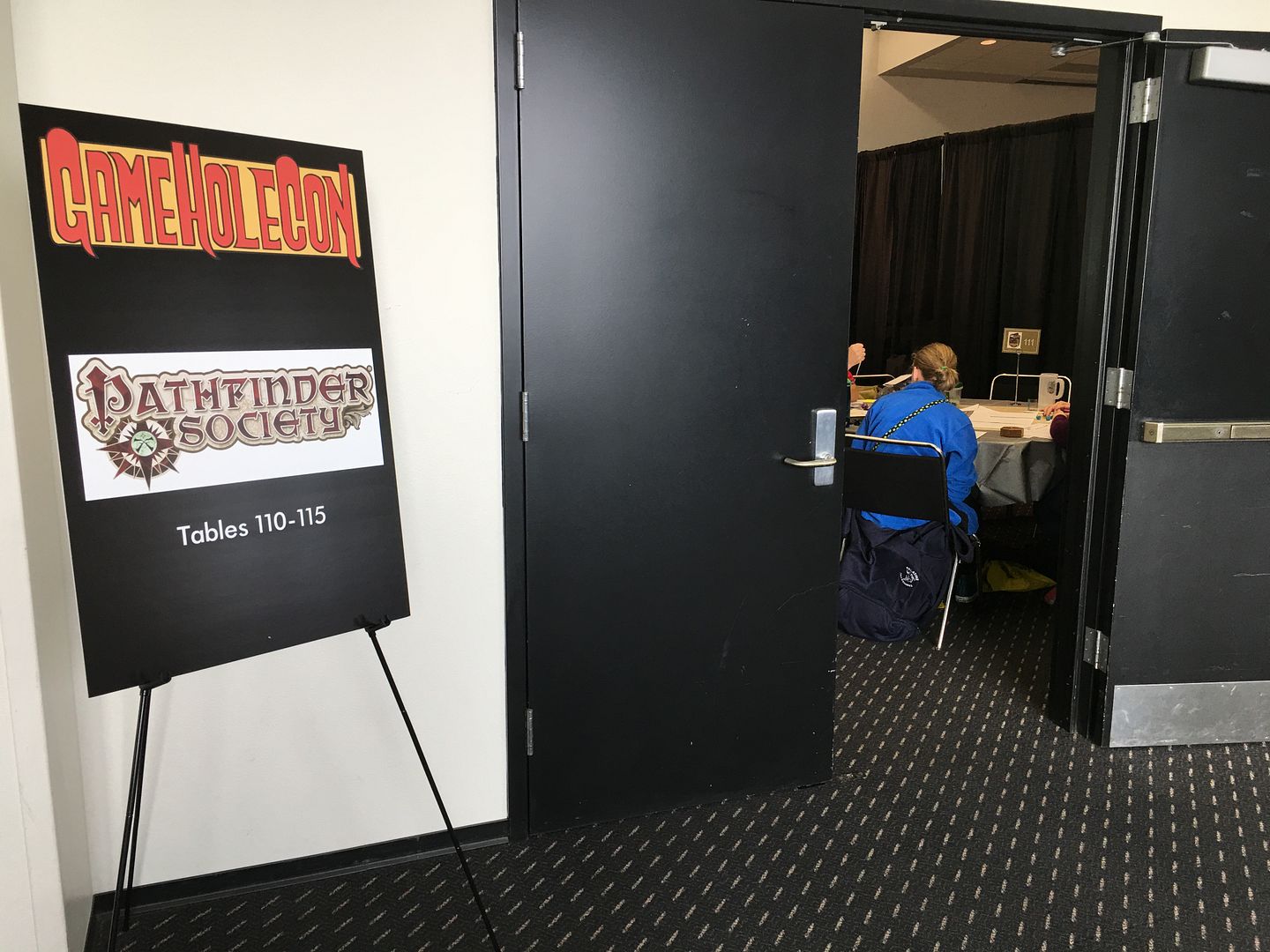 5E Adventurers' League (left of concession area on one).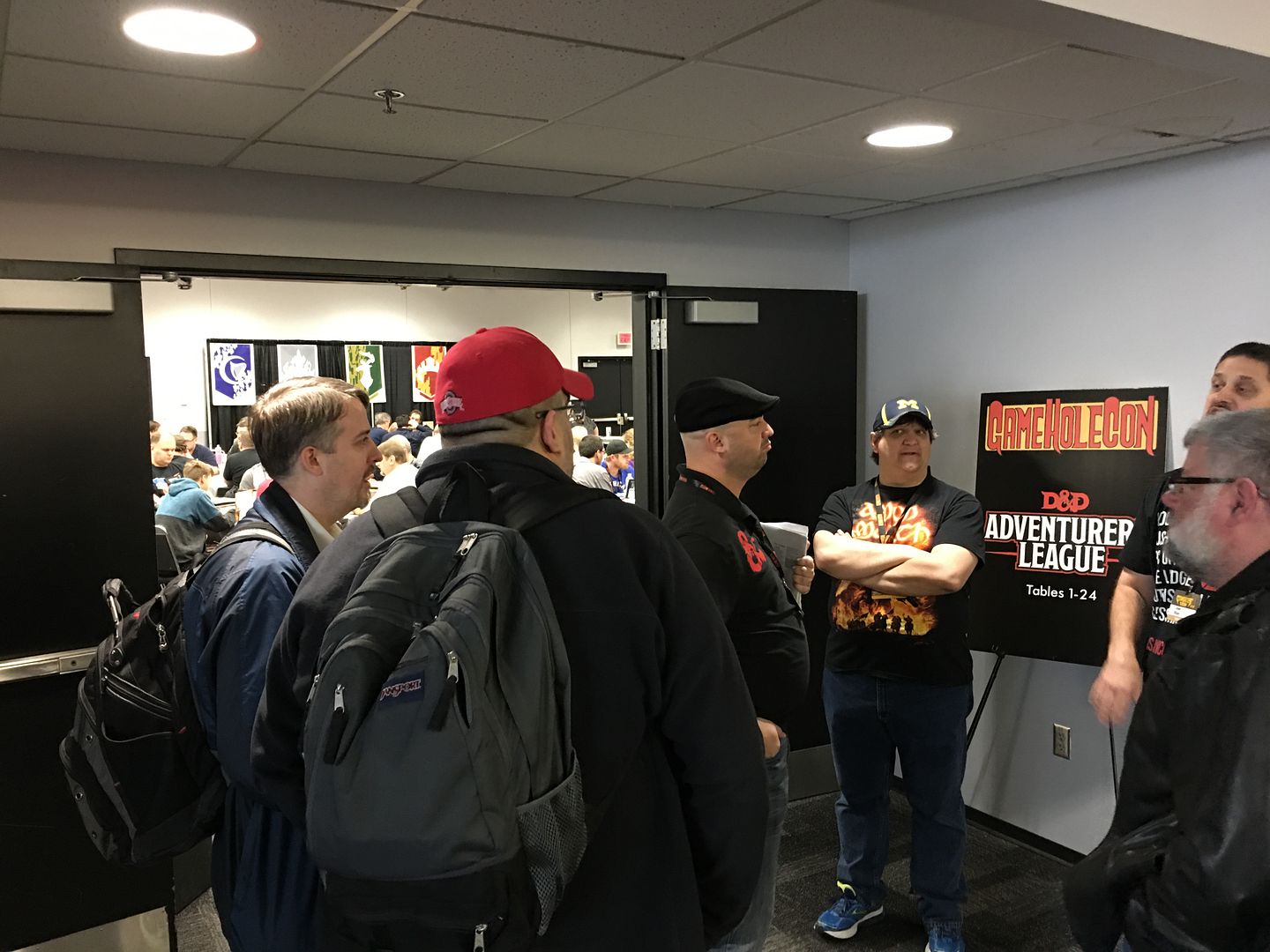 Board game room (right of concession area on one)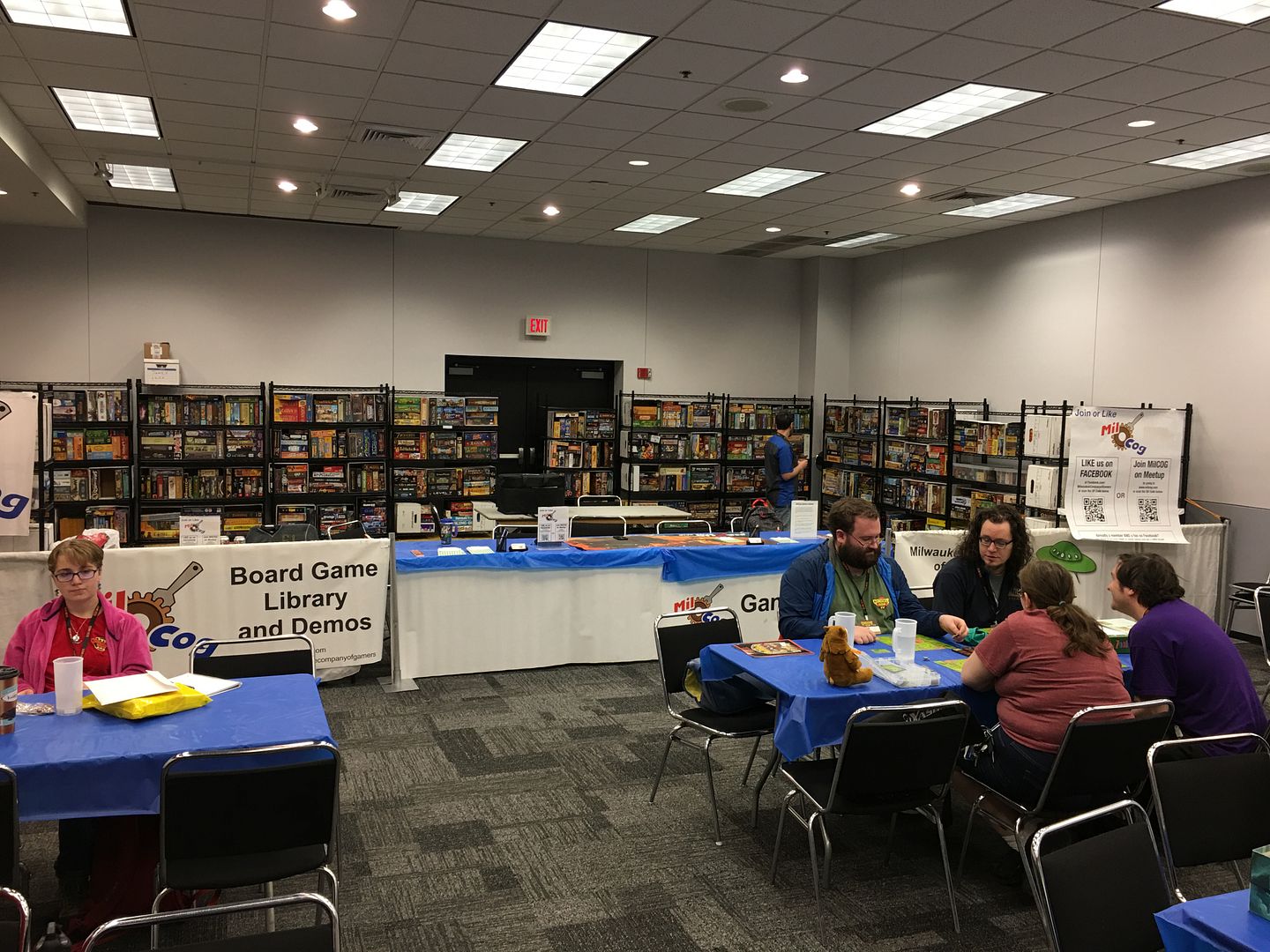 Nice little referee's refuge with complimentary coffee and snacks
Some dude's pretty sweet Star Wars set up on one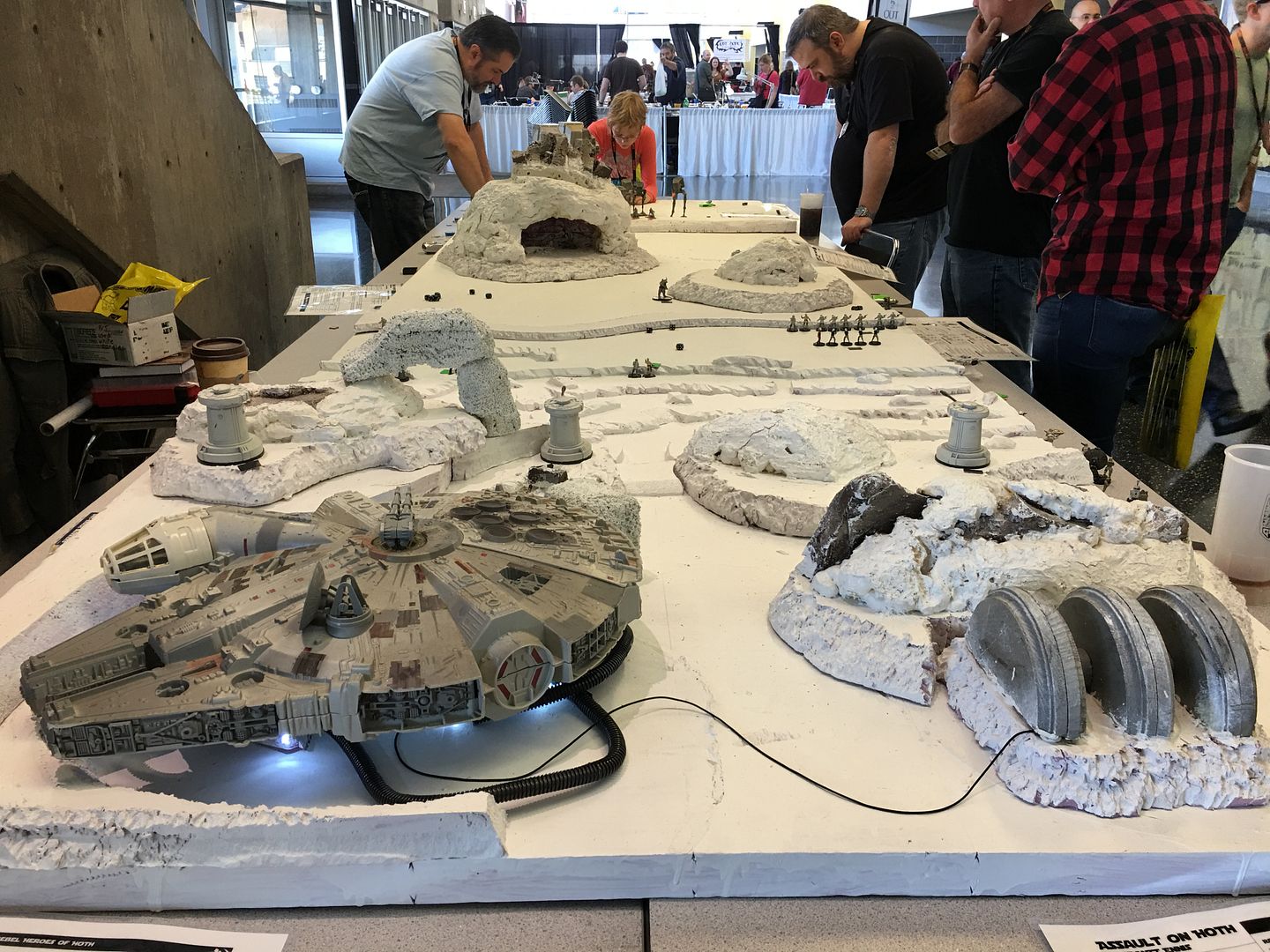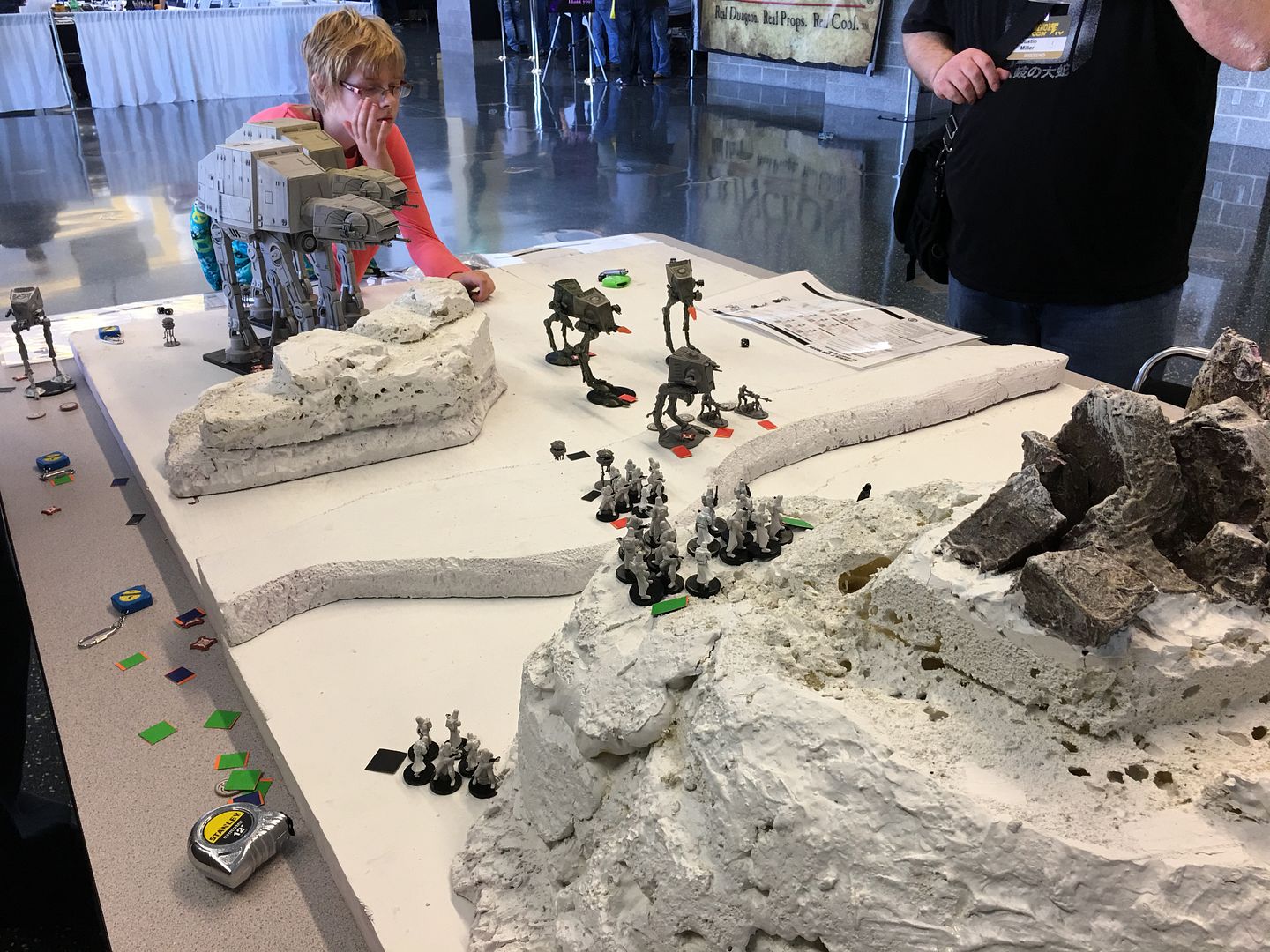 Seminar schedule (on two)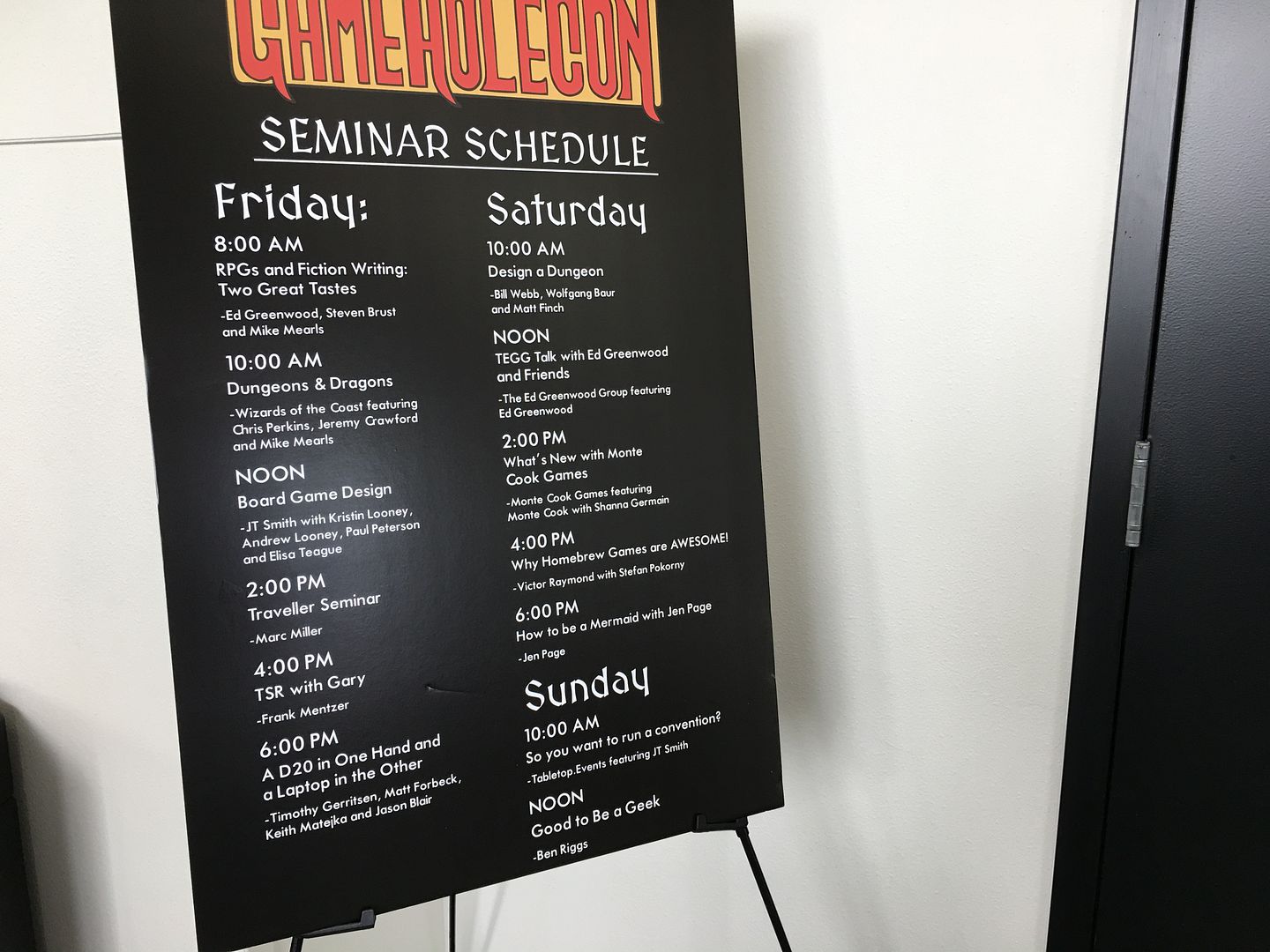 Some dudes on two in the hallway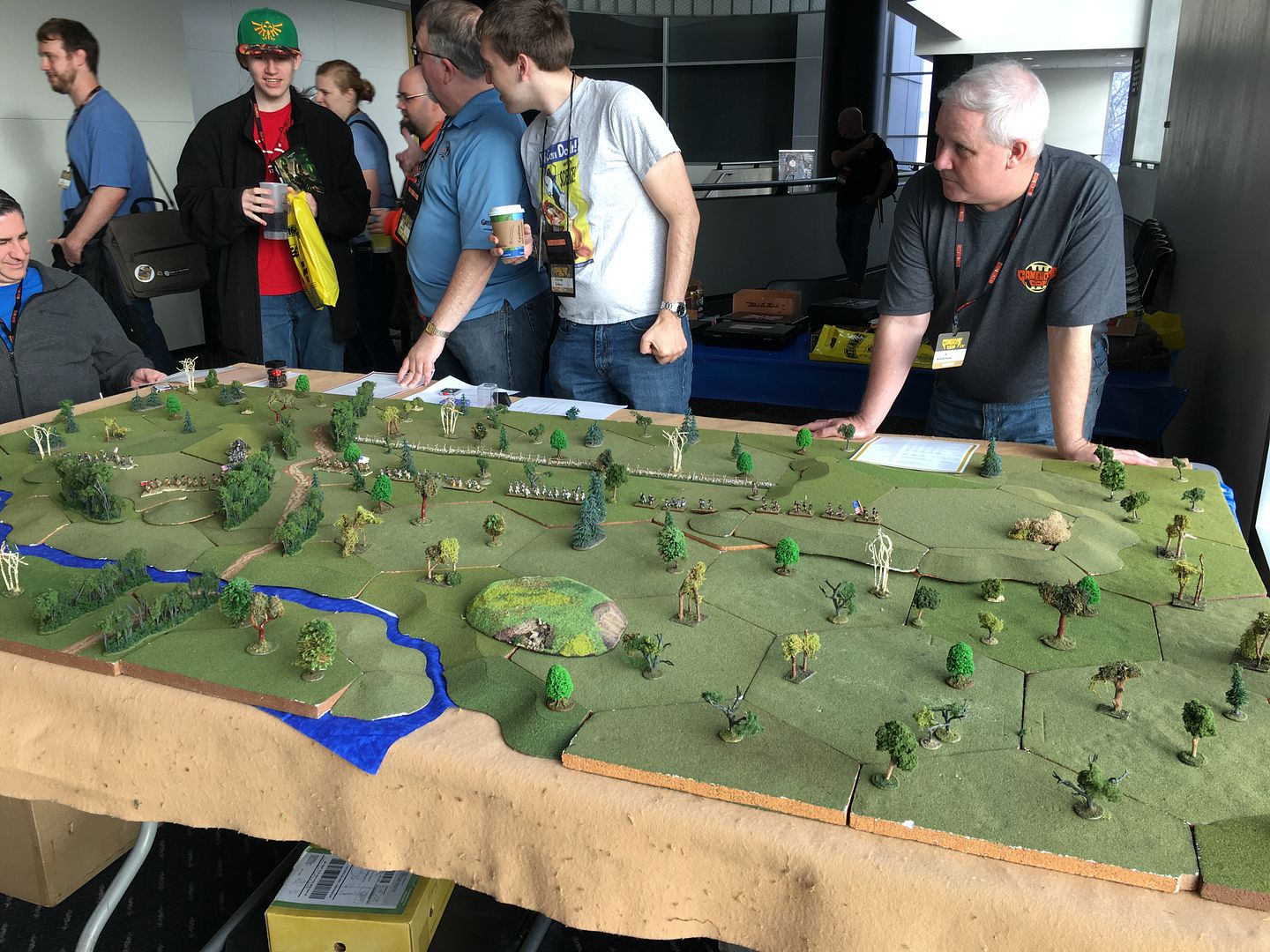 All old school people from what I could tell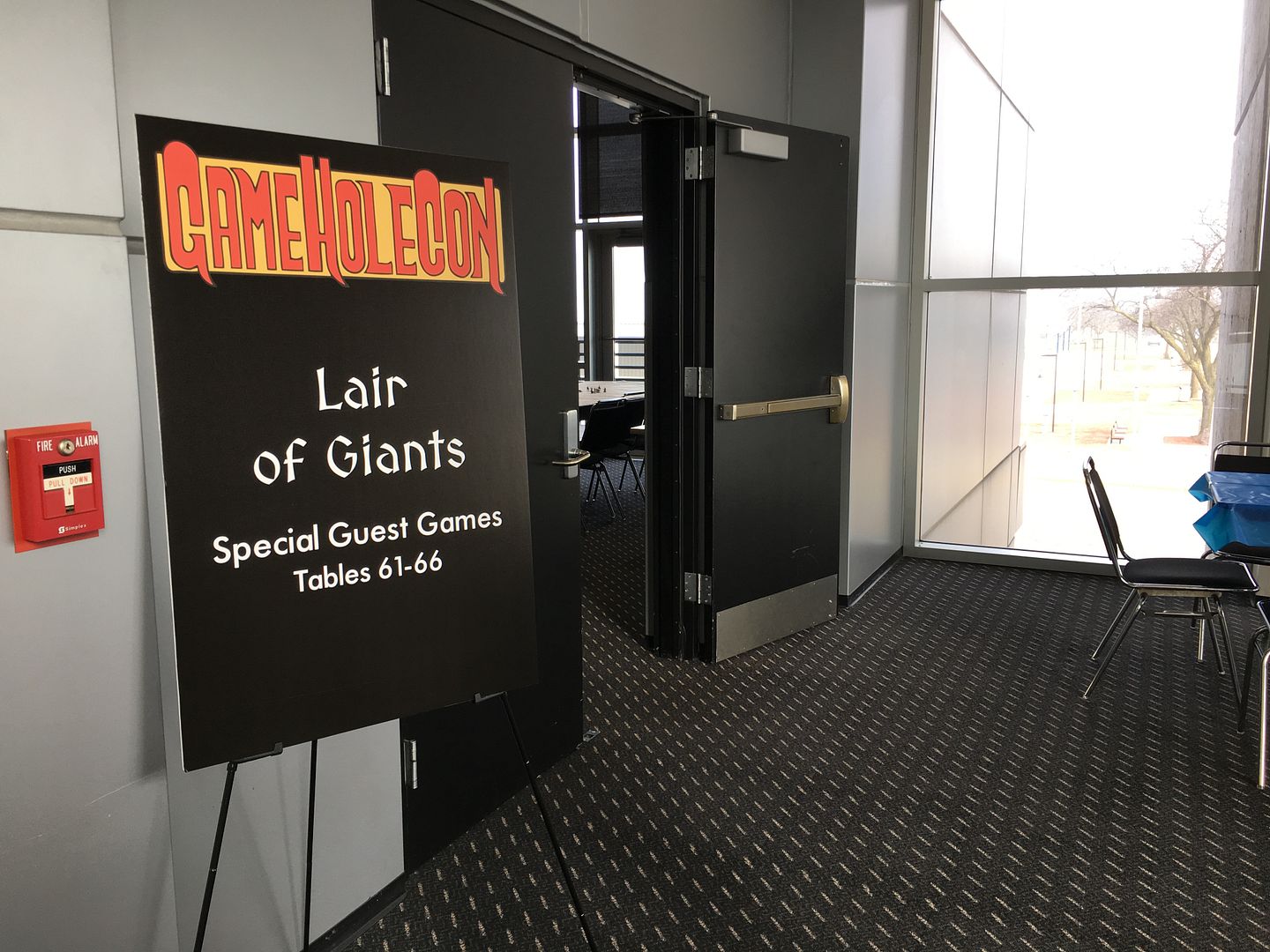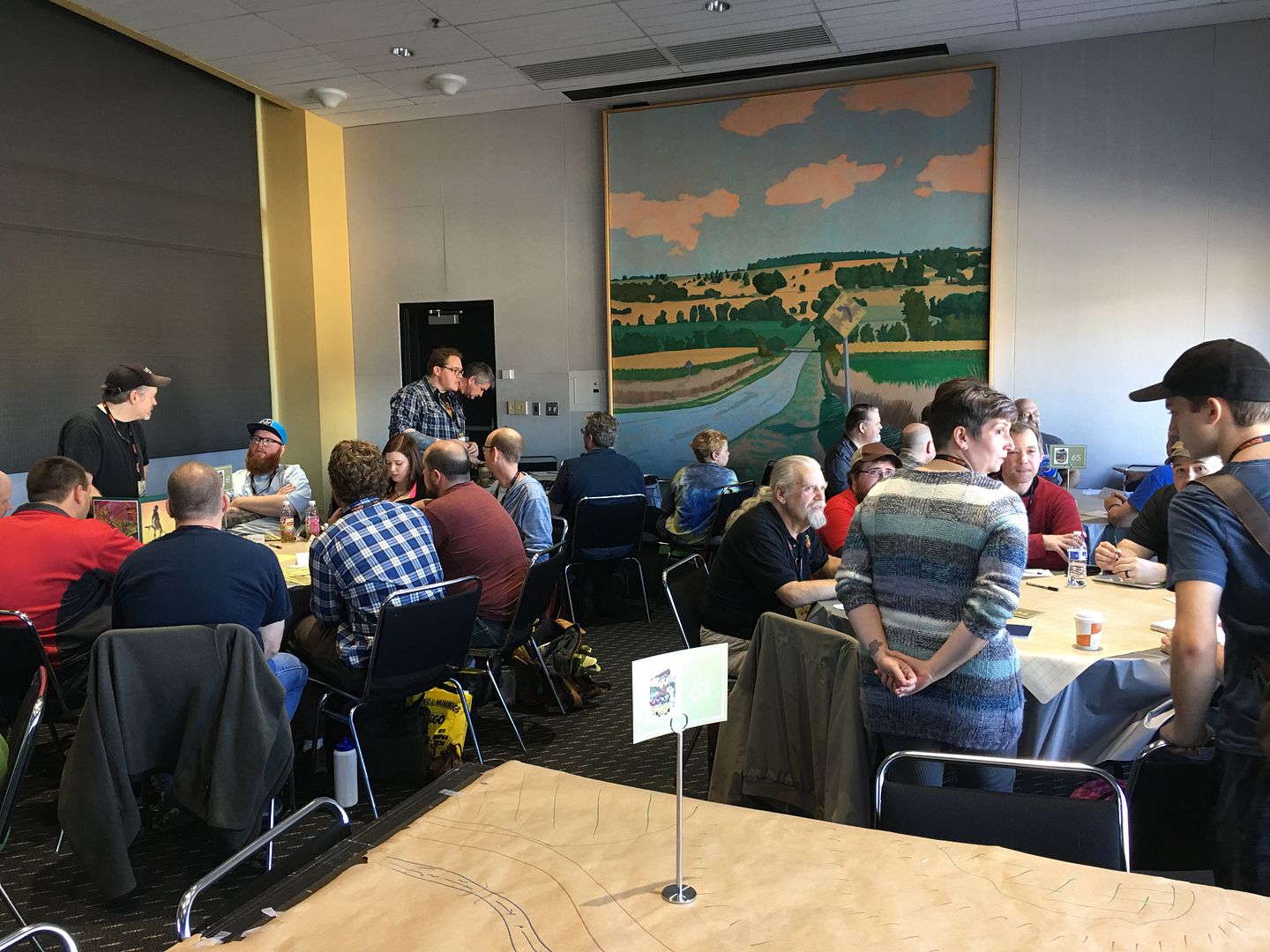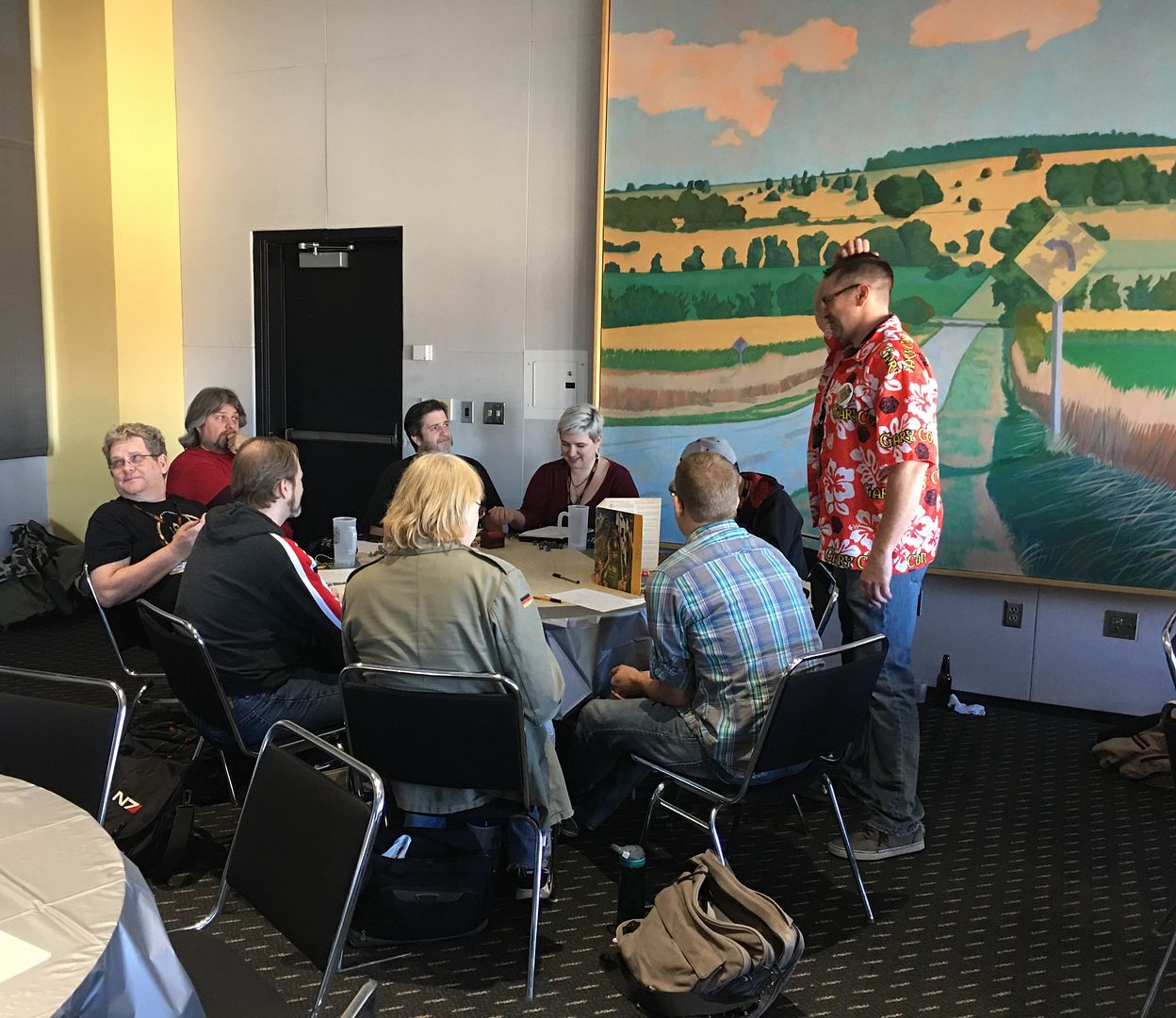 Entrance to one of the rooms upstairs holding old school games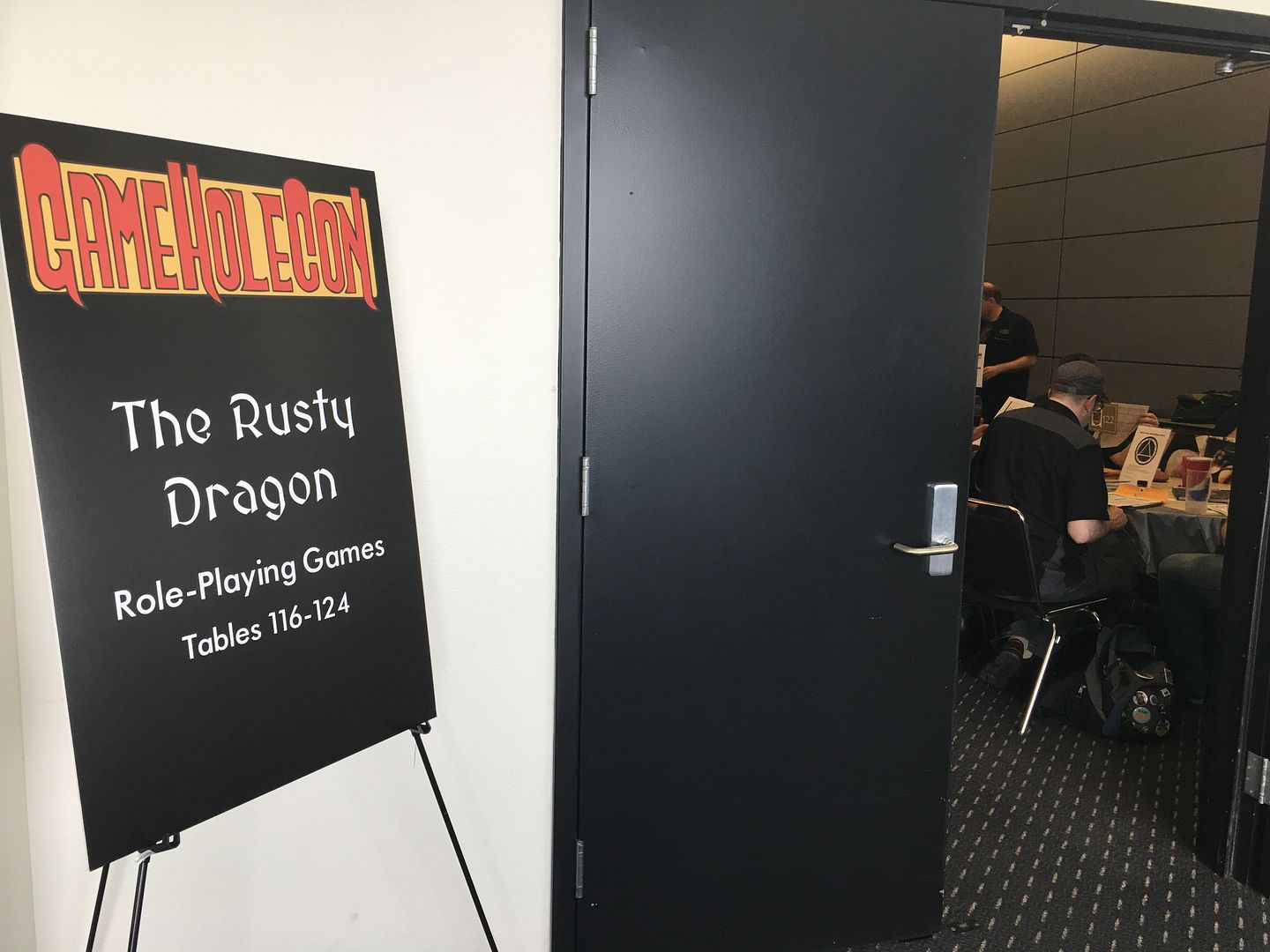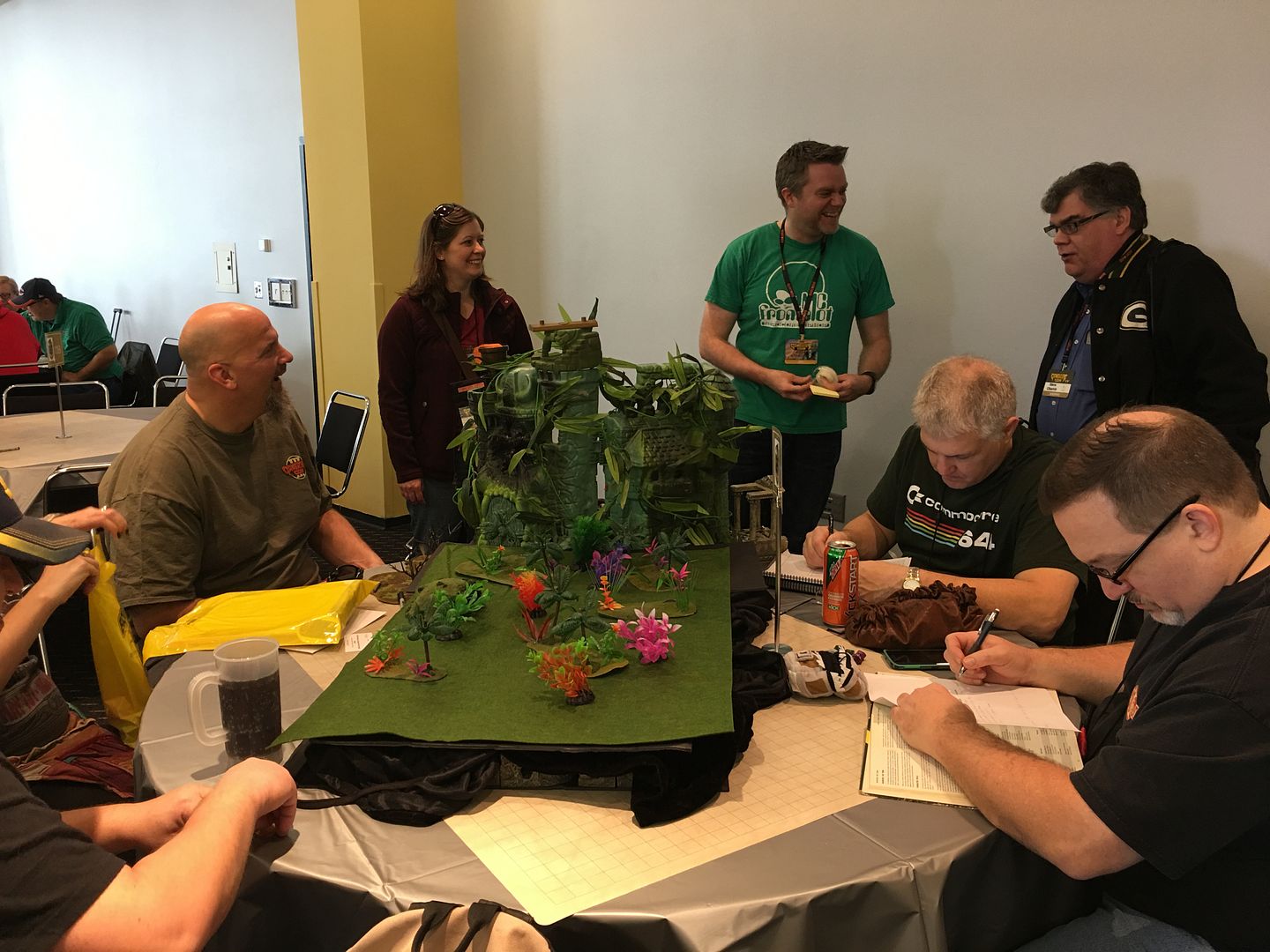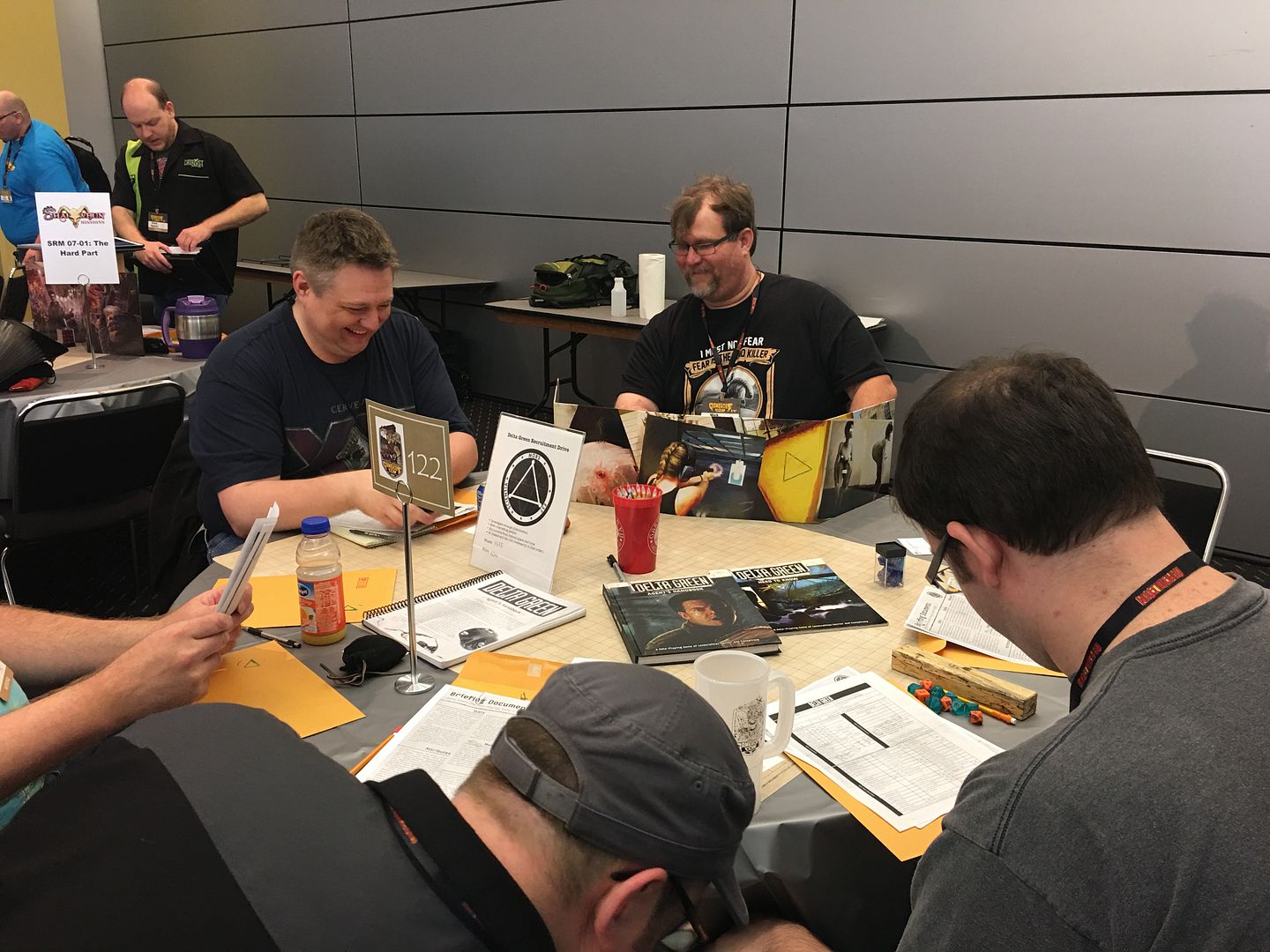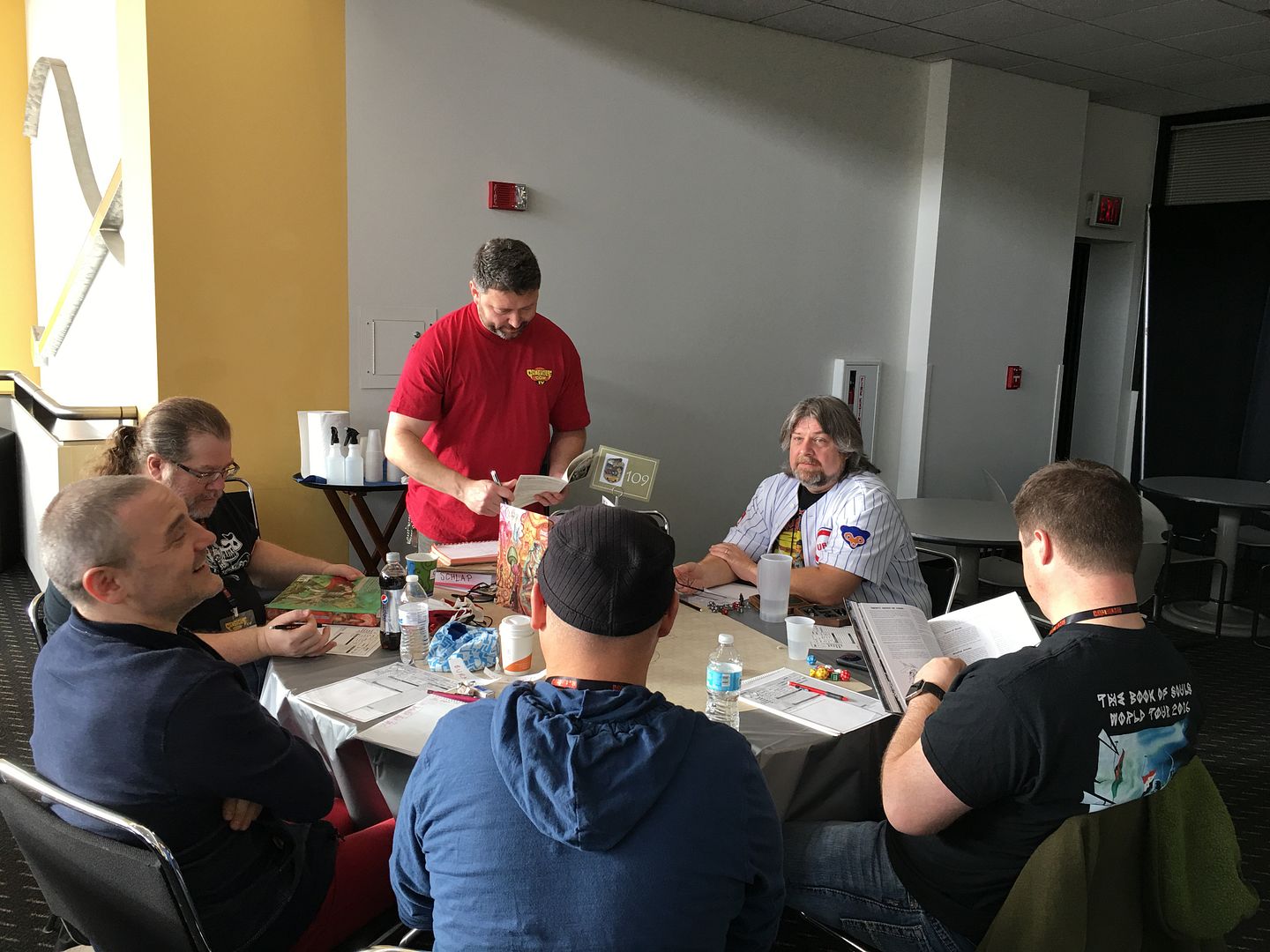 Food carts outside (all surprisingly good)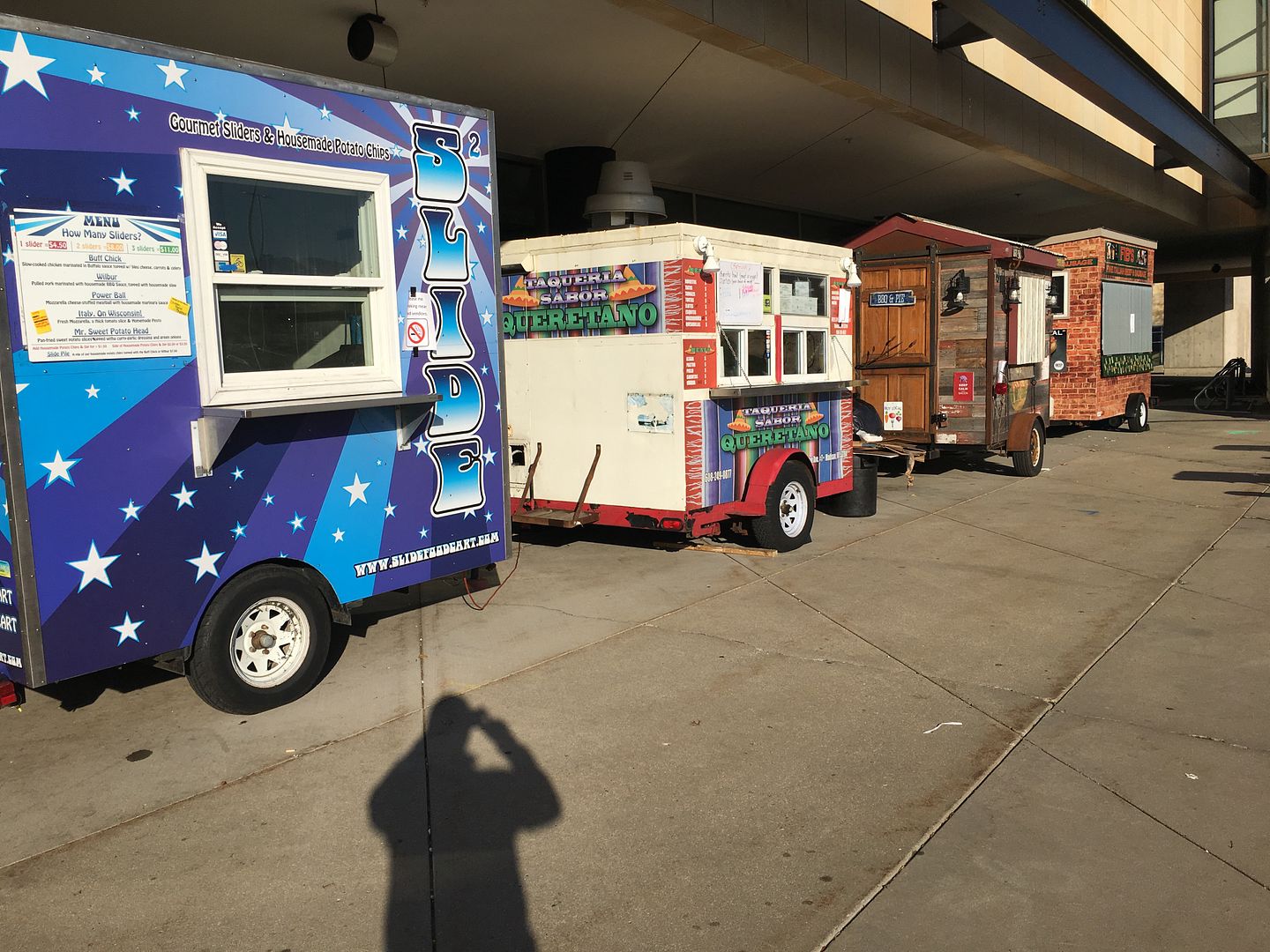 Vendor room pics all below